What Are Prostate Health Supplements?
Prostate health supplements are all-natural capsules for men which can decrease inflammation in the enlarged prostate. This can provide relief from urinary tract issues like frequent urination, night time urination, leakage, and difficulty urinating.
They contain plant sterols and other anti-inflammatory agents which can treat urinary tract symptoms. In addition, they are full of antioxidants which support a strong immune system and repair damage to the prostate.
What are the Pros and Cons of Prostate Health Supplements?
Pros
They can decrease swelling in the prostate.
These supplements diminish the symptoms of benign prostatic hyperplasia.
Prostate health supplements reduce swelling in the prostate.
They contain antioxidants which support a strong immune system.
These supplements boost overall urinary tract health.
Cons
Some users do not like taking capsules.
The effects will vary for different users.
The prices vary widely, and some supplements are expensive.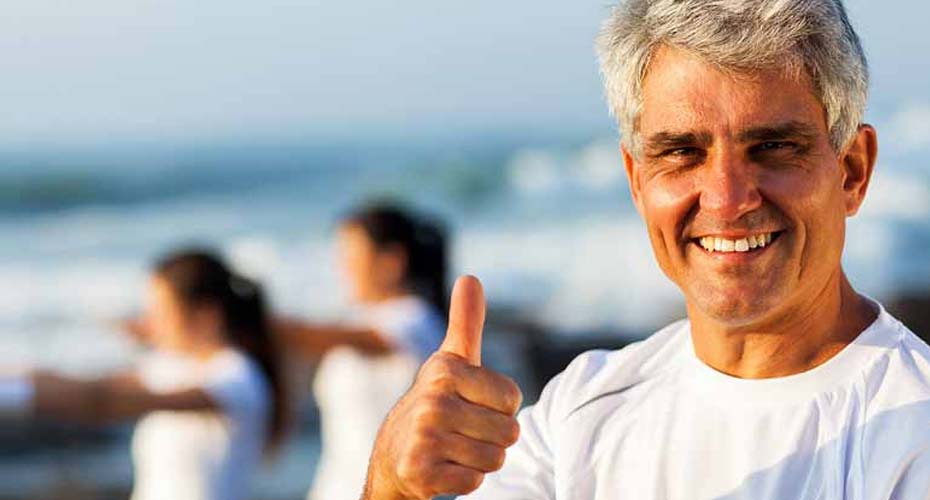 How Do Prostate Health Supplements Work?
Most prostate health supplements are high in plant sterols like beta sitosterol, which are thought to help reduce the symptoms associated with having an enlarged prostate. A study in AACR Publications concluded that plant sterols will prevent or retard prostate cancer formation, and can also lower cholesterol levels (1).
These product are full of anti-inflammatory agents which help reduce the swelling in the prostate. As the prostate is likely pressed up against the urethra, reducing the swelling relieves some of that pressure so the urine flow normalizes a little. This can minimize symptoms like night time urination, leakage, frequent urination, and blockage.
Prostate supplements are high in antioxidants, which work to eliminate damaging free radicals and lower oxidative stress. This helps repair damage to the prostate and the rest of the body, and it can strengthen the immune system. There's some evidence that they may reduce the risk of developing prostate cancer. A review in Nutrition and Cancer looked at the link between dietary antioxidants and prostate cancer (2).
What Are the Key Ingredients in Prostate Health Supplement?
When you're looking for a good prostate health supplement, make sure it includes some or all of these ingredients:
Plant Sterols – These come from plants, and they are very high in anti-inflammatory agents. This helps reduce swelling in the prostate, which can decrease urinary tract symptoms, especially improved urine flow and decreasing night time urination. An article by the Linus Pauling Institute discussed the benefits of plant sterols and their efficacy in treating prostate enlargement symptoms (3).
Pygeum – This comes from the bark of an evergreen tree, and it contains a lot of anti-inflammatory properties and antioxidants. It can reduce swelling, and may decrease the size of the prostate, for a reduction in symptoms. A review of the research in The American Journal of Medicine found that Pygeum can modestly but significantly reduce urinary flow symptoms (4).
Saw Palmetto – This is an extract from the berries on a small palm tree, which is high in anti-inflammatory agents and antioxidants. It's one of the top organic remedies for prostate enlargement symptoms because it's so effective.
It may especially lessen frequency and night time urination. An article in American Family Physician discussed the benefits of saw palmetto for treating prostate disorders (5).
Pumpkin Seed – These seeds are highly nutritious, and they are a common remedy for reducing prostate enlargement symptoms. They contain phytosterols, which can decrease the negative impact of the hormone DHT on the prostate (6).
They are high in fatty acids and anti-inflammatory benefits. A study in Urologia Internationalis found that consumption of pumpkin seeds over a one-year period led to a clinically significant reduction in prostate enlargement symptoms (6).
Nettle Root – This is an extract from the Urtica Dioica plant, and it's a common treatment for urinary tract issues associated with prostate enlargement. It includes fatty acids, sterols, and flavonoids, and is high in anti-inflammatory properties.
A study in the Journal of Herbal Pharmacotherapy concluded that nettle was effective at reducing the symptoms of benign prostatic hyperplasia (7).
Do Prostate Health Supplements Work?
If you choose a high-quality prostate supplement that includes the ingredients we suggested, the formula should work well. It should reduce the swelling in your prostate and diminish those unpleasant urinary tract symptoms like frequent urination and leakage.
Many of the prostate health supplements reviews for the higher quality brands were from men who said the product really enhanced their quality of life.
What is the Best Supplement for Prostate Health?
We conducted an exhaustive evaluation of numerous brands on the market and based on our research we narrowed it down to the 3 top prostate health supplements. These products meet our standards of quality, safety, and efficacy, and have ingredients supported by scientific research.
One of the great strengths of this supplement is the large collection of rich ingredients which will help reduce prostate enlargement symptoms and support general health and immunity. For this superior formula, the price is also lower than many other similar products.
The manufacturer is Vita Balance Inc. which is a well-known nutritional health company. They are trustworthy and make their products in an FDA-approved facility according to GMP standards. This supplement along with a healthy lifestyle could make a big different in symptom severity.
Dr. David Samadi, Director of Men's Health and Urologic Oncology at St. Francis Hospital in Roslyn, New York said, "I'm a big believer in men practicing good health habits. This can greatly reduce a variety of medical conditions including reducing a man's risk for prostate cancer (8)."
Pros
It supports general urinary health.
The Prostate Plus reviews were very positive.
The supplement can strengthen the immune system.
Prostate Plus is full of rich nutrients for the prostate and entire body.
Cons
The manufacturer only sells to the North American market.
Part of the ingredients are a propriety blend, so we don't know how much of each is included.
Price: $28.95
Ingredients: Vitamin E, Zinc, Broccoli, Nettle, Tomato Powder, Graviola, Plant Sterol Complex, Saw Palmetto, Cat's Claw, Reishi, Shitake, Pumpkin Seed, Pygeum, Raspberry Juice Powder, Copper, Parsley
---
VigRx Prostate Support is another very strong prostate health supplement brand on the market. Although slightly more expensive than Prostate Plus, it's still quite reasonable. It also has a very strong formula full of all of the right prostate health ingredients.
It promises to decrease symptoms, like frequency of urination and difficulty emptying the bladder. The manufacturer also has a lengthy 67-day money back guarantee. An article in American Family Physician explored the diagnosis and management of benign prostatic hyperplasia (9).
Pros
It helps with complete bladder emptying.
VigRx Prostate Support makes it easier to urinate.
The supplement can enhance your sex life.
VigRx Prostate Support can slow night time urination.
Cons
The dosage is 3 capsules per day, which some will find difficult.
It's not suitable for vegetarians or vegans.
Price: $39.20
Ingredients: Juniper Berry Powder, Quercetin, Parsley, Saw Palmetto, Plant Sterol Complex, Pygeum, Marshmallow, Nettle, Tomato Powder, Broccoli, Zinc, Pumpkin Seed, Vitamin E, Cat's Claw, Graviola
---
ProstateMD is a potent supplement which supports prostate and urinary tract health, as well as strengthening the immune system. It includes all of the typical ingredients found in a prostate supplement, plus a few unique elements.
A review in Urology found that men with severe BPH symptoms experience a measurable decrease in quality if life. ProstateMD should lessen your unpleasant symptoms, improving your mood, sleep, and life quality (10).
Pros
ProstateMD supports prostate and urinary tract health.
This supplement can improve prostate cell function.
It includes no harmful fillers or additives.
ProstateMD starts showing results within 4 weeks.
Cons
ProstateMD is not suitable for vegans.
It's a little more expensive than some of the other brands.
Price: $49.99
Ingredients: Lutein, Lycopene, Pygeum, Stinging Nettle, Pumpkin Seed Oil, Safflower Seed Oil, Boron, Copper, Saw Palmetto, Sunflower Seed Lecithin, Pine Bark Extract
---
What Are Some Lifestyle Methods for Prostate Support?
Besides your medical intervention and the best all natural prostate health supplements you can find, there are also some lifestyle choices you can make which promote stronger prostate health, and some which may even help diminish urinary tract symptoms and protect from developing prostate cancer. Try to incorporate these into your life and routine:
Diet and Nutrition – Try to consume foods that are high in anti-inflammatory agents, and they may help decrease swelling in the prostate. These include things like fatty fish, berries, avocados, tomatoes, mushrooms, kale, and grapes.
In addition, cruciferous vegetables like cabbage and cauliflower could reduce the risk of prostate cancer and benign prostatic hyperplasia (BPH). In terms of beverages, green tea and hibiscus tea are both high in antioxidants and may support prostate health.
Get Regular Medical Care – If you have BPH, make sure you check in regularly with your doctor so they can follow your medical progress. In addition, you should be having regular prostate cancer screenings. Men in a high risk group should begin at 40, and other men at 55. Having a genetic history of the disease and/or being African American or Scandinavian also puts you at risk (11).
Exercise – The evidence indicates that leading a sedentary lifestyle may exacerbate the symptoms of BPH. You can combat this by exercising regularly. A study in Medicine and Science in Sports and Exercise concluded that exercise is beneficial in the management of prostate symptoms (12).
Naturally, working out has many benefits for the body and mind, and you should walk or engage in some other physical activity several times a week for at least 30 minutes each time.
Maintain a Healthy Weight – Losing weight can boost your overall health, improve energy levels, and it offers many other benefits. Research shows that it can also help reduce the symptoms of benign prostatic hyperplasia (13).
Being overweight can increase these urinary symptoms because the added fat presses against your bladder, leading to urinary frequency and other problems.
Quit or Cut Back on Smoking – Smoking may lead to higher levels of the hormone DHT, which among other things, can cause increased sympathetic nervous system activity and the development of BPH. It may worsen the symptoms of an existing condition (14).
The bottom line is, it's better to stay away from smoking both to prevent the development of BPH and to stop exacerbating the issue.
What Qualities Should You Look for in a Prostate Health Supplement?
Prostate health supplements vary greatly in their quality and efficacy, which is why it's essential to do your research when selecting a brand. You want the best product with the most value for your money, so you can reap the benefits. Here are the points you should consider when deciding on a brand:
Ingredients – Make sure that some or all of the ingredients we listed are in the formula, and in optimal amounts. In addition, check to ensure that there are no chemical or artificial additives that could lead to harmful side effects. The best product is one that is purely organic.
Manufacturer – It's best to choose a manufacturer that is trustworthy and reputable. If you can't find any information about the organization online, that's a bad sign. You want a company that has a good reputation in the industry.
Satisfaction Guarantee – Any company that has faith in their product will provide you with an adequate money-back guarantee. This means you have time to try out the supplement first for a few weeks to see whether it works for you and return it to the company if it doesn't.You need at least a 30-60-day guarantee to make that possible. Maske sure you read all the details of the return policy before making a purchase.
Safety – Making sure the product is safe entails checking that there aren't any harmful ingredients included, as well as any which you yourself can't tolerate. If you have a medical condition, check with your doctor before buying any new supplement. In addition, it's important to look for a company that uses safe manufacturing practices in an FDA-approved facility.
Value for Cost – The prices for these supplements do vary quite a bit. The more expensive brands aren't necessarily always the best. It's important to do a full evaluation of the product to make sure it's worth the price they are asking.
Read Also – Prostate 911 Reviews

Frequently Asked Questions (FAQs)
Q: Who Should Take Prostate Health Supplements?
A: Prostate health supplements are for men who have an enlarged prostate and are experiencing urinary tract symptoms for this reason. This may include issues like night time urination, blocked urine flow, frequent urination, and leakage.
Q: Do Prostate Health Supplements Have Side Effects?
A: Whether there are side effects depends on the brand you buy, and the ingredients included. Most reputable brands include safe ingredients with no harmful side effects. This is why it's important to research the ingredients and the manufacturer before buying.
Q: Do Prostate Health Supplements Prevent Prostate Cancer?
A: Many of the common ingredients in prostate supplements may also have an impact on prostate cancer. For example, plant sterols like beta sitosterol could slow the development of prostate cancer cells development, or possibility prevent them from forming at all (15). There's some evidence that stinging mettle and pumpkin seed may help with the treatment of prostate cancer, while saw palmetto has no effect.
Q: What Foods Can Improve Prostate Health?
A: The best foods for improving prostate health are those high in anti-inflammatory agents, such as fatty fish, olive oil, tomatoes, and berries. Also include cruciferous vegetables, which are rich in vitamins and minerals and high in antioxidants. Examples are Bok choi, cabbage, and cauliflower.
Some evidence suggests coffee and tea with their high antioxidants count may support health, in particular prostate health. A study in Medicine concluded that consumption of 7 cups of green tea per day decreased men's risk of prostate cancer (16).
Q: Are Prostate Health Supplements Safe?
A: It depends completely on the product you choose, so make sure to choose wisely based on the criteria we provided you with. In particular, check that all of the ingredients are organic and do not have harmful side effects. Make sure that the manufacturer is reputable and follows rigid safety practices in manufacturing.
Q: Are Prostate Health Supplements Worth Buying?
A: If you suffer from the symptoms of prostate enlargement, these supplements are natural and can provide great reduction in your symptoms. They are certainly worth buying, and if your physician agrees you can use them along with your other treatments. For the benefits you get, most brands are not overly expensive.
Q: Are Prostate Health Supplements Healthy?
A: Many prostate supplements are very healthy, and the typical ingredients included have many benefits for the body beyond treating prostate symptoms. For example, the anti-inflammatory agents may also reduce pain and swelling in the joints.
Prostate supplements are full of antioxidants which promote healing all over the body and strengthen the immune system. Make sure you choose a brand which is high in nutrients.
Q: Are the Results of Prostate Health Supplements Permanent?
A: No, unfortunately, these supplements are not a cure and will not give you permanent results. In order to keep getting the benefits of the formula, you have to keep taking it. However, the good news is that most of these supplements use gentle ingredients, and you can take them long-term.
Q: Are Prostate Health Supplements FDA Approved?
A: Organic supplements do not have to undergo evaluation by the FDA, so no, they haven't approved any of these prostate products. However, the FDA does watch all supplements that come on the market very carefully. If any contain unsafe ingredients, they take the product off the shelves.
Q: Will Prostate Health Supplements Improve My Sex Life?
A: The majority of prostate health supplements contain ingredients that will boost your libido, like saw palmetto. There are also organics like Pygeum and pumpkin seed which increase nitric oxide levels in the body, improving circulation. The added blood flow to the penis can give you harder, stronger erections.
Q: Can Prostate Health Supplements Improve My Mood?
A: There's very limited evidence that prostate health supplements can affect mood. There are ingredients that could boost testosterone levels, like saw palmetto. There's some speculation that higher testosterone could enhance mood, but the research doesn't really support the idea (9).
However, prostate enlargement symptoms can have a negative impact on mood, especially when it involves disrupted sleep. A good prostate supplement will decrease these issues, and that should certainly lead to a boost in mood.
Q: Why Should I Buy Prostate Health Supplements?
A:
They can boost overall health and immunity.
Prostate health supplements can help you sleep better.
These products can improve your quality of life.
Many prostate health supplements are high in nutrients.
Most of them are free of harmful side effects.
The Final Word
For men who suffer from the urinary tract issues that go along with having an enlarged prostate, good over the counter prostate health supplements can be extremely worthwhile. These products are full of enriching ingredients like plant sterols and organics high in anti-inflammatory agents and antioxidants.
These can help repair damage to your prostate and reduce swelling, decreasing symptoms like frequent urination or night time urination. A quality prostate supplement should also support your general health and strengthen the immune system.
Dietary supplements for prostate health can provide sexual benefits like increased libido and harder erections in many cases. In addition, the decrease in symptoms can improve both sleep and mood. Of course, all these benefits only happen if the supplement is one of the top prostate health supplements.
Before you purchase a prostate supplement, it's extremely important to do your research, in order to make sure you're selecting the best brand. Research the ingredients and find out if science backs their efficacy.
You should also make sure this is a reputable manufacturer that you can trust, and that they follow strict safety guidelines in manufacturing. In addition, compare prices and have a look at the money-back guarantee. You should also read through the consumer reports prostate health supplements to see what users think.
Once you've selected a brand, do follow up with your physician to make sure it fits in with your treatment plan. Within a short while, ideally, your symptoms will diminish, your energy levels will go up, your sleep and mood will improve, and your overall quality of life should be much better.
At Wellness Digest, our sourcing guidelines are strict and we only use primary references for our articles including peer-reviewed studies, academic research institutions, and medical associations. You can learn more about how we ensure our content is accurate and current by reading our editorial policy.
[1] Effects of Dietary Sterols On Prostate Cancer Formation, Progression And Prevention: https://cancerres.aacrjournals.org/content/67/9_Supplement/1650
[2] Dietary Antioxidants and Prostate Cancer: A Review: Nutrition and Cancer: Vol 65, No 6 (tandfonline.com) https://www.tandfonline.com/doi/full/10.1080/01635581.2013.806672
[3] Phytosterols | Linus Pauling Institute | Oregon State University https://lpi.oregonstate.edu/mic/dietary-factors/phytochemicals/phytosterols
[4] Pygeum Africanum For The Treatment Of Patients With Benign Prostatic Hyperplasia: A Systematic Review And Quantitative Meta-Analysis - The American Journal of Medicine (amjmed.com) https://www.amjmed.com/article/S0002-9343(00)00604-5/fulltext
[5] Saw Palmetto for Prostate Disorders - American Family Physician (aafp.org) https://www.aafp.org/afp/2003/0315/p1281.html
[6] Effects of Pumpkin Seed in Men with Lower Urinary Tract Symptoms due to Benign Prostatic Hyperplasia in the One-Year, Randomized, Placebo-Controlled GRANU Study - FullText - Urologia Internationalis 2015, Vol. 94, No. 3 - Karger Publishers https://www.karger.com/Article/Fulltext/362903
[7] Urtica Dioica For Treatment Of Benign Prostatic Hyperplasia: A Prospective, Randomized, Double-Blind, Placebo-Controlled, Crossover Study - PubMed (nih.gov) https://pubmed.ncbi.nlm.nih.gov/16635963/
[8] Dr. David Samadi: Men's Prostate Health Highlighted During September, Prostate Cancer Awareness Month | Markets Insider (businessinsider.com)
[9] The Effect of Testosterone on Mood and Well-being in Men with Erectile Dysfunction in a Randomized, Placebo-Controlled Trial (nih.gov) https://www.ncbi.nlm.nih.gov/pmc/articles/PMC3630276/
[10] Evaluation Of Symptoms And Quality Of Life In Men With Benign Prostatic Hyperplasia - PubMed (nih.gov) https://pubmed.ncbi.nlm.nih.gov/11750246/
[11] Tips for Keeping a Healthy Prostate | Johns Hopkins Medicine https://www.hopkinsmedicine.org/health/wellness-and-prevention/tips-for-keeping-a-healthy-prostate
[12] Physical Activity and Benign Prostatic Hyperplasia-Related Outcomes and Nocturia (nih.gov) https://www.ncbi.nlm.nih.gov/pmc/articles/PMC4342314/
[13] Obesity And Benign Prostatic Hyperplasia: Clinical Connections, Emerging Etiological Paradigms And Future Directions - PubMed (nih.gov) https://pubmed.ncbi.nlm.nih.gov/23234610/
[14] Smoking Habits And Benign Prostatic Hyperplasia (nih.gov) https://www.ncbi.nlm.nih.gov/pmc/articles/PMC4985338/
[15] Effects Of Dietary Sterols On Prostate Cancer Formation, Progression And Prevention | Cancer Research (aacrjournals.org) https://cancerres.aacrjournals.org/content/67/9_Supplement/1650
[16] Green Tea And The Risk Of Prostate Cancer (nih.gov) https://www.ncbi.nlm.nih.gov/pmc/articles/PMC5380255/