About Anti-Aging Products
Anti-aging creams of some sort have been popular for hundreds of years. From Cleopatra using donkey milk to today, we have been finding ways to slow down the aging process. Today there are hundreds of different types of anti-aging cream so how do you choose the best one?
How to choose the best anti-aging wrinkle cream
Determine what your skin type is

There are five types of skin types
Oily skin type feels greasy and makes your face shiny
Dry skin flakes and feels tight
Combination skin is when there is a mixture of oily and dry areas
Normal skin has a smooth texture and does not have oily or dry areas.
Sensitive skin is prone to breakouts.
Your skin type is easy to determine simply by washing your face, waiting for about half an hour, and noticing how your skin feels.
Often individuals with oily or combination skin see the word cream and believe it will cause their faces to become more oily. Skin cream will not cause your skin to become more oily if you choose the correct type. People with oily or combination skin need anti-wrinkle cream that is lightweight with either water-based ingredients or has oil-free on the label.
If you have dry or sensitive skin, you want an oil-based wrinkle treatment or a thicker type of cream. Make sure the cream or oil is fragrance-free or other types of drying agents. You want to avoid any ingredients that can irritate the skin, such as retinol. Wash your face, pat it dry, and then apply the anti-aging cream to keep the moisture in the skin.
Those with normal skin types can choose a thicker anti-aging cream that is balancing. When selecting a face cream, look at the packing to determine what type is suited for your skin type. If you are unsure about your skin type, a professional can help you to determine it.
When choosing an anti-aging product, you want to look at the package and make sure that it is hypo-allergenic and does not cause acne. You do want one that has anti-inflammatory properties and is rich in antioxidants.
What is your primary area of concern?
If you want to focus on fine lines, pick a wrinkle cream that helps to minimize wrinkles by using retinoids or alpha hydroxy acids. While there is no way to get rid of fine lines entirely, you can minimize them.
If you want to firm up skin that has started to sag, you want to look for anti-aging products that focus primarily on firming skin. These types of creams help to tighten your skin by trying to increase collagen production in your skin. Increasing collagen production not only works to tighten your skin but also helps restore the skin's natural glow. Look for skin firming creams with peptides and vitamins C, B3, and E as ingredients.
Suppose your primary concern could be around your eyes. Under-eye circles, bags, puffiness, or sagging are signs of aging that can be helped if you use the correct products. The type of ingredients you want to look for in anti-aging creams around your eyes is hydroxy acid antioxidant-rich.
Scan the label and choose one product to start with
Do not use multiple products for anti-aging. This can end up causing skin irritation. Also, look for a product that only has one active ingredient. Multiple active ingredients and too many anti-aging creams can cause skin irritation and redness.
Our Top Picks
Best for Sensitive skin – Beverly Hill MD
Best Overall – XYZ Smart Collagen Cream
Best Organic – Kollagen Intensiv
Best Value – Skinception – Instant Wrinkle Reducer
Best Nightceam – Perricone MD Vitamin C ester brightening overnight treatment
Best Gel – SkinCeuticals Lipid Restore 2:4:2
Best Retinol – SkinCeuticals Retinol 1.0
How to Get the Most out of Your Anti-Aging Creams and Serums
As you will reread time and time, the best thing you can do for your skin is use sunscreen that contains a moisturizer each time you are exposed to the sun, even in the winter. This will help to protect your skin from sun damage from UV rays.
Cleanse your face with a gentle cleanser twice a day. Cleansers for acne are too harsh to use as a face wash. Instead, you want to choose something that is gentle and will hydrate your skin. Once you wash your face, you want to pat it dry.
Use a toner twice a day that is right for your skin. A toner's primary purpose is to shrink pores, remove oils, and restore your skin's Ph balance after washing your face.
For oily skin, use an alcohol-free toner
For dry skin, use a toner the hydrates and moisturizes
Combination and normal skin make sure the toner is alcohol-free
For sensitive skin, use one that is alcohol-free, fragrance-free, and says for sensitive skin on the package
Exfoliate your skin at least twice a month. Exfoliation is a cleansing process in which you remove dead skin by using an exfoliant. This leaves your skin with a natural glow. You do not need any special tools or special cleansers to do this. You can simply use an exfoliant wash or chemical peel. When applying the exfoliant, make sure you do not scrub it on because your skin may become irritated, dry, and itchy. When choosing an exfoliator, make sure to use one that is made for your skin type. You want to apply the moisturizer to your face while it is still damp.
Apply your favorite moisturizing cream twice daily before bed and in the morning. This will add moisture to your skin after removing all of the dead skin. When applying the skin cream, do not put it on your hands first. Instead, dab it onto your face instead. When you moisturize, make sure to massage the hydrating cream into your face gently.
Apply face oil twice a day before bed and after you wake up. There are different opinions on if you should apply the oil before or after the moisturizer. One way you could do it is by blending the oil and moisturizer together before applying it to your skin. Facial oil helps to protect your skin from different chemicals you are exposed to while outdoors and holds in hydration.
Apply your anti-aging cream or serum, gently massaging it into your face. There are a variety of different types of wrinkle creams. Some apply. in the morning, some at night, and some say apply twice a day. For this step, pick the type that is right for you or recommended by your dermatologist.
Do not forget to take care of your eyes. Your eyes are one of the most sensitive areas on your face. The skin around them is already the thinnest area on your face, and as you age, the skin thins more. It is essential to use a skin product that will help to reduce dark circles and reduce puffiness under the eye area.
Top Ingredients in Anti-Aging Creams
Retinoid/retinol – Clinical Interventions in Aging states that Retinoids is both effective and safe. The ingredient retinoid is a natural form of vitamin A that helps to break down collagen in your skin. Retinoids are only available by prescription. Retinol is a type of retinoid that does not have the harsh side effects as the prescription version.
Retinol is a form of vitamin A that is full of antioxidants; both ingredients are essential for firming your skin and reversing sun damage.
Peptides – help promote collagen growth and increase the elastin and natural cells that conditions the skin. Dr. Aivaz says topical treatments for tretinoin and retinol are scientifically proven to promote collagen formation
CoQ10 – is an antioxidant that our bodies naturally produce that provides energy to cells. This essential ingredient can stimulate cell production and rejuvenate the puffy skin under the eyes.
Antioxidants – Antioxidants are one of the most beneficial ingredients in diminishing the signs of aging. They help prevent damage to the skin by improving circulation and absorbing free radicals.
Types of antioxidants to look for:
Vitamin C & E – Both of these vitamins helps with skin discoloration due to sun damage. In addition to evening out skin tone, it protects against pollutants in the air that causes wrinkles.
B3 – Penetrates the skin and stimulates collagen production, pluming the skin causing the skin's surface to bring back the youthful glow.
Vitamin K – improves blood circulation diminishing under-eye puffiness, dark circles, and firming the skin above the eye.
Alpha – hydroxy acids are hydrating, holding moisture into the skin. Other types of acids like glycolic, citric, and lactic acids are used to remove dead skin cells, causing new skin cells to grow, increasing collagen production.
Ceramides – are ultraconditioning, helping your skin stay moisturized, preventing cracked and splotchy skin due to over-exposure to harmful UV rays and harsh skin cleansers (1).

Which Anti-Aging Creams Actually Work
Beverly Hill MD was founded by two Medical Doctors that are Double Board-Certified and work in the field of plastic surgery. According to Anna H. Chacon MD, FAAD, "through rigorous testing and research, the active ingredients in Beverly Hills MD have been proven to work." Dr. Chacon's final thoughts on Beverly Hills MD is, "This anti-aging supplement has shown positive results in dermatologist testing."
One of the key ingredients in Every Hills is progeline which helps to support the skin's natural elasticity and firmness. Other ingredients such as liftessence, sculptessence, and silk peptides help tighten, fill, and promote the skin's natural elasticity.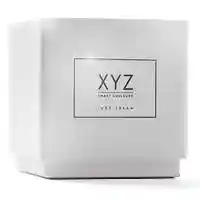 Pierre Michel, a skincare professional with 20 years experience, is an expert when providing information on skincare products, states "that XYZ Smart collagen can reduce skin again by about 7.5 years." A dermatologist-controlled study conducted for a total of 84 days said there were clear signs of skin improvement. When asked if XYZ Smart Collagen was a scam, Pierre Michel responded, "No, with the abundance of research, case studies, and supportive evidence, it can be confirmed that the product is not a scam."
The main ingredient of XYZ Smart Collagen is from the leaf sap of a plant in South Africa known as the Bulbine Frutescens. This plant has been scientifically proven to slow the rate of collagen breakdown and increase the speed of collagen production.
Dave David, M.D., a practicing cosmetic surgeon and one of the worlds leading aesthetics that recently appeared in Time Magazine, created this anti-aging cream. Dr. David says, "Kollagen Intensiv's formula makes silky skin smooth and diminishes crow feet." Darren M. Smith MD says that "The all-natural ingredients in Kollagen Intensiv are backed by scientific evidence." He goes on to say that it contains a lot of peptides which encourage the production of collagen." According to an article in Plastic and Reconstructive Surgery, antioxidants that helps to repair skin. The hydrating ingredients in Kollagen Intensiv: retinol, shea butter, and Avena Sativa, helps to moisturize the skin and smooth out wrinkles, according to an article in the Journal of the American Academy of Dermatology.
Dr. Michael E. Kelly, a plastic surgeon from Miami, says' "I think Triple Lipid Restore 2:4:2 is the best corrective cream on the market. I recommend it to all of my patients after surgery to help with the natural dryness that occurs post-op. They love it! "
Dermatologist Annie Chiu, the founder of The Derm Institute in Manhattan Beach, says that SkinCeuticals Lipid Restore 2:4:2 "mimics the skin's natural lipid concentrations, with collagen, ceramides, and fatty acids." These ingredients help reverse the signs of aging by strengthening the skin barrier, which makes your skin hold in hydration.
Perricone MD was created by D. Nicholas Perricone, a U.S. board-certified dermatologist, and healthy-aging expert. According to Shelia Barbarino, MD, FAAO, FAACS, F.A.C.S. suggests that Perricone MD has science-backed results that show it helps to reverse signs of aging." Another study that involved 30 women showed the 28 of the 30 women had positive results after 16 days. With so many pleased customers, it is no wonder Perricone MD is one of the most popular skincare products on the market.
Perricone MD Vitamin C ester brightening overnight treatment cream is one of the best on the market due to its richness of Vitamin C Ester. This ingredient is a potent antioxidant that causes the skin's tissue to heal. This helps to prevent skin discolorization and can prevent wrinkles.
This is the second anti-wrinkle product on our list created by DR. David MD. Skinception – Instant Wrinkle Reducer. Skinception – Instant Wrinkle Reducer was reviewed by medical expert Dr. Nazanin Saedi, and she stated that "Skinception – Wrinkle Reducer is a potent organic serum with many anti-aging benefits." She continues to say that " The serum helps to smooth skin and relax muscles reducing the appearance of fine lines."
The two primary ingredients are Hyaluronic Acid and Argireline. The first one, according to an article published in Harvard Health, Hyaluronic Acid has been proven to hydrate skin, eliminate dry skin, and diminish the signs of aging. Argireline is a naturally occurring peptide that relaxes skin diminishing fine lines caused by aging. The American Journal of Clinical Dermatology said that peptides significantly reduce wrinkles.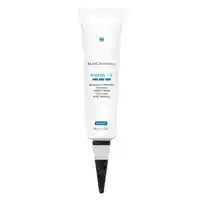 Created by Dr. Sheldon R. Pinnel, a Duke University Medical School faculty member for nearly 40 years and was Chief of Dermatology at Duke University for 15 years. With these impressive facts, it makes sense that the National Library of Medicine backs his products.
One of the main reasons SkinCeuticals Retinol 1.0 works so unique is because it contains retinol, a natural form of vitamin A. SkinCeuticals contains 1.0% of retinol, which is the highest amount available without a prescription. Retinol is considered to be safe for all skin types, but because it is such a powerful ingredient, you need to start slow and build up over time.
According to Dr. Ryan Turner, a board-certified dermatologist located in New York City, retinol is one of the most potent ways to reduce wrinkles. Dermatologists recommend using retinol at bedtime because it can cause your skin to be sensitive to the sun.
What are the Benefits of Using Anti-Aging Creams?
Anti-aging creams improve your self-esteem and promote your overall health. We all have insecurities we struggle with, even if we had a hard time admitting it to ourselves.
Anti-Aging creams help to restore our youthful appearance causing us to start feeling better about ourselves. When you feel more confident, it affects all areas of your life. You may want to improve your diet, start exercising again and go out with friends and family more often.
Skin-care cream helps to tighten and rehydrate your skin. As you age, your skin loses moisture causing your skin to dry out. Anti-wrinkle creams restore the moisture in your skin. When skin is moisturized, it reduces wrinkles and helps to tighten skin.
The application of skin creams helps to reverse skin dislocation and age spots. As we age, not taking proper care of our skin starts showing up. While the damage can not completely be reversed, it can be significantly improved.
Anti-Aging creams reduce the appearance of wrinkles and fine lines by balancing antioxidants and hydration. Skin creams revitalize your skin cells that help fight free radicals and promote the production of collagen.
If your skin is flaking due to being dry hydrating anti-aging creams are perfect for you. For dry skin, you need an advanced formula enriched with alpha-hydroxy acids. The vitamins that are in the acids add moisture to your skin, reducing dryness.

Do Anti-Aging Creams Work?
This is more complex than a simple yes or no answer. Yes, skin care products with the correct ingredients do work. But there are many available on the market that does not work. There are many different anti-aging products that dermatologists recommend. But there are many that promise miracles, and the product just costs you money without the results.
One thing to keep in mind when using anti-aging products is that they can not entirely reverse the signs of aging, but they can help slow down the process and make your skin look younger. Do not expect instant results; the product can take up to 5 weeks to show a real difference.
FAQs
Q: At What Age Should You Start Using Anti-aging Creams?
A: Sunscreen should always be your first step to fighting aging and should start in early childhood. You should begin in your 20's using anti-wrinkle creams to help moisturize and keep your skin looking healthy.
Q: Can Anti-Aging Creams Damage Skin?
A: It does not damage your skin, but it can cause your skin to become more oily or drier if you are not using the correct one for your skin type. When you exfoliate yourself, if you scrub too hard, you can irritate. This is why it is always good to make sure you are gentle with your skin.
Q: Are there any Anti-Aging Creams for Men?
A: Yes, men have many options when it comes to skin creams. You want to look for similar ingredients as you would in women's skin-care creams.
Q: Do Anti-Aging Hand Creams Work?
A: Yes, hand creams are essential for keeping your hands looking soft and replenishing the skin's natural moisture.
Q: Are Anti-Aging Creams Safe?
A: Yes, anti-aging creams are incredibly safe. Before using any type of cream on your face, you want to do a small skin test on the side of your neck or inner wrist. This will ensure that the cream does not irritate your skin.
Q: Is Anti-Aging Cream Necessary?
A: If you want to retain your youthful appearance, reduce fine lines, and tighten saggy skin, yes.
Q: Are Anti-Aging Creams Worth it?
A: Yes. If you are worried about the expense, it is important to remember more expensive does not always mean better. The important part is looking at the ingredients and ensuring you are buying the correct product for your skin. Also, you do not have to buy a lot of skin-care products all at once. Instead, start with 2 or 3.
Conclusion
Caring for your skin is one of the best things you can do to keep it healthy and looking radiant. What you do now can make a difference in how you age in your later years.