Introduction
Male bodies have nutritional needs that diet cannot fully meet. Additionally, they require more of some nutrients and less of others in comparison with women. For instance, men require less dietary iron than women who go through menstruation monthly. [1]
Multivitamin pills fill in the nutritional gap that diet cannot meet. They come in doses specifically curated to meet men's dietary needs and health concerns. They also have a higher vitamin B complex dosage that helps raise testosterone levels in men. [2]
There are numerous multivitamins for men on the market. In this article, we narrow down the top contenders to provide you with pills that will supplement your diet and provide the nutrients your body requires. Read on to find out our best multivitamins for men.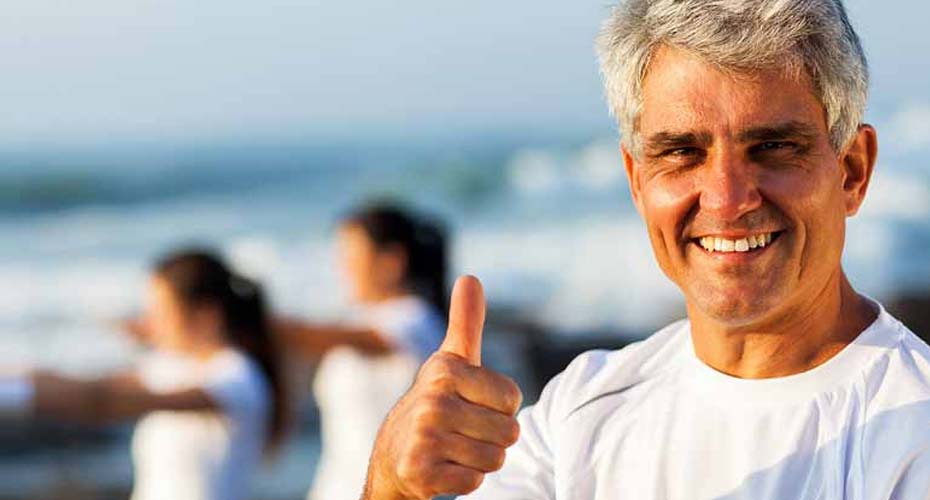 Best Multivitamins for Men 2022
Ritual Essential for Men Multivitamin 18+ – Best Overall
Nature Made Multi for Him – Best Whole Food Multivitamin
MegaFood Men's One Daily – Best Iron-Free Multivitamin
One a Day Men's Multivitamin – Best Gluten-Free
Garden of Life My Kind Organics Men's Once Daily – Best Organic Ingredients
Garden of Life Vitamin Code Men – Best Multivitamin with Probiotics
1. Ritual Essential for Men Multivitamin 18+
Ritual Essential for Men focuses on four health aspects. It promotes brain and heart health and boosts immune health and muscle function. It contains ingredients like omega-3, zinc, vitamin A, D3, E, K2, folate, and boron that helps men fill the nutritional gap in their diet.
It comes in a slow-release capsule that dissolves in the small intestines, where nutrients are absorbed. The pill is also gluten-free, nut-free, sugar-free, dairy-free, and vegan friendly.
2. Nature Made Multi for Him
Nature Made multivitamins are specifically formulated to support men's health. They contain 22 primary ingredients, including minerals and vitamins like vitamin A, D, C, E, and K. Vitamin A boosts the immune system and promotes eye health; vitamin D promotes calcium absorption and bone health. Vitamin C contains antioxidant properties that neutralize free radicals and boost the immune system.
3. MegaFood Men's One Daily
MegaFood Men's One Daily is a mineral and multivitamin supplement that meets the unique nutritional needs of men. It contains vitamin B for normal cardiac and brain function and energy production. It also has zinc for healthy prostrate function and vitamin D for strong and healthy bones, as we documented in our 1MD OsteoMD Review article on another health supplement containing this ingredient. The multivitamin pills are free of artificial flavor and colors, making them suitable for men in need of natural and high-quality supplements.
4. One a Day Men's Multivitamin
The One a Day Men's Multivitamin is a product of Amazon Elements. It is manufactured in labs that are FDA-approved and meet GMP standards. It contains 21 vitamins, calcium, zinc, chromium, manganese, hawthorn powder, ginger, turmeric, and oregano powder. These ingredients improve men's health and provide essential nutrients that may be missing in the diet. They also act as natural antioxidants that protect your cells from oxidative stress.
5. Garden of Life My Kind Organics Men's Once Daily
My Kind Organics is a product of Garden of Life, a certified organic food company. It contains non-GMO ingredients that support a healthy prostrate gland and promote overall health. It also increases energy levels and supports a healthy metabolism through vitamin B12. Lastly, the multivitamin supports healthy cardiac and brain function and prevents chronic diseases.
6. Garden of Life Vitamin Code Men
Vitamin Code is a whole food multivitamin formulated with nutritious ingredients like probiotics, antioxidants, and enzymes for health and vitality. It also contains vitamins that promote healthy eye, heart, and prostrate gland function. They also relieve stress and increase energy levels. The supplement is 100% natural, vegan-friendly, gluten-free, and dairy-free.
Factors to Consider Before Buying the Best Multivitamin for Men
Essential Vitamins and Minerals for Men
When selecting a multivitamin, you must consider the ingredients included in the supplement. The best multivitamins for men should contain vitamins A, B, C, D, E, and K. It should also contain trace elements like selenium, zinc, calcium, magnesium, and potassium.
Vitamin A is essential for sperm cell formation and improving male fertility. [3] It also prevents night blindness and improves the immune system. Vitamin B complex stabilizes mood and reduces stress levels. It also enhances metabolism and helps in the formation of red blood cells.
Vitamin C and E are natural antioxidants that boost your immunity and overall health. Zinc and selenium are essential micronutrients that reduce oxidative stress. They also boost testosterone levels and improve sperm quality. [4]
Brand's Reputation
Reputable brands with FDA and GMP accreditation make the multivitamins in this review. The brands are transparent with the ingredients they use and the research backing these ingredients. They are also not engaged in unethical practices such as bad customer service, product recalls, etc.
Dosage
Micronutrient requirements vary significantly by age and gender. As men age, their micronutrient requirement increases. That is why getting a supplement with an appropriate dose for your age is essential. [5]
Check the supplements' fact labels for information about the ingredients and the daily value. You can compare the dosage with the Tolerable Upper Intake Levels to ensure you get an effective dose and avoid overdosing on certain ingredients.
Safety Profile
Multivitamins are not FDA regulated. So it would be best to research each supplement to see the potential side effects and drug interactions. You can find this information on the bottle or the manufacturer's website.
Some of the side effects caused by multivitamins include nausea, vomiting, abdominal pain, and constipation. To prevent these side effects, consult a doctor before beginning a new supplement. Also, follow the manufacturer's instructions on how to take the supplement to prevent overdosing.
Customer Reviews
Find out what other customers are saying about these multivitamins online. This will give you a clear picture of how your body will react to the pills and the expected results. Multivitamins with genuine positive reviews are effective and worth a shot.
Frequently Asked Questions
Q: What are the Benefits of Multivitamins?
A: Multivitamins provide the nutrients your diet does not provide. They also boost your immunity and neutralize free radicals from oxidative stress. They also reduce cancer risk, as seen in research where men who took multivitamins daily had an 8% reduction in cancer risk. [6]
Multivitamins also reduce cardiovascular heart diseases and promote brain health. According to research, calcium, selenium, vitamin D, and vitamin A promote a healthy heart, and a deficiency in any of these nutrients may raise the risk of cardiac failure.
Multivitamins also play an essential role in regulating metabolism and increasing energy levels. Those with vitamin B12 help in the formation of new red blood cells. While those with potassium help in muscle contractions.
Q: Are Multivitamins Safe?
A: Multivitamins are typically safe to use as long as they are in the appropriate dosages. Some people experience minor side effects like diarrhea, constipation, nausea, and stomach ache. These symptoms occur at the beginning of a new regimen, but they usually resolve quickly once your body adjusts to the pills.
Severe side effects are rare since most multivitamins do not exceed the daily upper limit. However, people who overdose on the multivitamins or combine them with other supplements may exceed the upper limit resulting in severe side effects.
Q: How Do I Take Multivitamins?
A: Most of the multivitamins in this review require you to take one pill daily with meals. Taking the pills after meals increases the absorption of fat-soluble vitamins like vitamin A, D, E, and K. However, follow the manufacturer's instructions for the best result.
Q: How Long Does it Take for Multivitamins to be Effective?
A: Most people see results within days or a few weeks of taking these multivitamins. However, the duration depends on your age, diet, metabolism, and the quality of the pills. It also depends on your frequency and consistency in taking the supplements.
Q: At What Age Should I Start Taking Multivitamins?
A: You should start taking multivitamins if your daily diet does not meet your nutritional needs. However, ensure you choose a supplement that meets the nutritional demands of your age. You can check the age requirement on the back of the bottle on the manufacturer's official website.
Buying a supplement appropriate to your age ensures that you get an effective dose of each nutrient. As men age, their nutrient requirements change, making it vital to take a multivitamin that meets these changing needs.
Conclusion
Multivitamins are an excellent option for men who want to fill the nutritional gaps in their diet. There are also great for men who want to boost their immunity, increase energy levels and improve cardiac health.
However, there are thousands of brands to choose from, so picking the best one might be difficult. Fortunately, the multivitamins in this review come highly recommended. They contain ingredients that are scientifically proven to produce effective results and support men health.
You can choose Ritual Essential for Men Multivitamin 18+, the best overall, or any other supplement in this review to meet your nutritional needs .
Up NEXT – Best Multivitamin for Men Over 50
At Wellness Digest, our sourcing guidelines are strict and we only use primary references for our articles including peer-reviewed studies, academic research institutions, and medical associations. You can learn more about how we ensure our content is accurate and current by reading our editorial policy.
[1] Iron Health Professional Fact Sheet https://ods.od.nih.gov/factsheets/Iron-HealthProfessional/
[2] Emily Cronkleton (2022) Why is Vitamin B Complex Important, and Where Do I Get It? Health Line https://www.healthline.com/health/food-nutrition/vitamin-b-complex#What-is-vitamin-B-complex
[3] Hogarth CA, Griswold MD. The key role of vitamin A in spermatogenesis. J Clin Invest. 2010 Apr;120(4):956-62. doi: 10.1172/JCI41303. Epub 2010 Apr 1. PMID: 20364093; PMCID: PMC2846058.
[4] Ali A, Derar DR, Alhassun TM, Almundarij TI. Effect of Zinc, Selenium, and Vitamin E Administration on Semen Quality and Fertility of Male Dromedary Camels with Impotentia Generandi. Biol Trace Elem Res. 2021 Apr;199(4):1370-1376. doi: 10.1007/s12011-020-02276-8. Epub 2020 Jul 6. PMID: 32632750.
[5] Ryan Raman, MS, RD (2017) Health Line How Your Nutritional Needs Change as You Age https://www.healthline.com/nutrition/nutritional-needs-and-aging
[6] Institute of Medicine (US) Standing Committee on the Scientific Evaluation of Dietary Reference Intakes and its Panel on Folate, Other B Vitamins, and Choline. Dietary Reference Intakes for Thiamin, Riboflavin, Niacin, Vitamin B6, Folate, Vitamin B12, Pantothenic Acid, Biotin, and Choline. Washington (DC): National Academies Press (US); 1998. 3, A Model for the Development of Tolerable Upper Intake Levels. Available from: https://www.ncbi.nlm.nih.gov/books/NBK114326/
[7] Multivitamin use may reduce cancer risk (2013) Harvard Health Publishing https://www.health.harvard.edu/cancer/multivitamin-use-may-reduce-cancer-risk
[8] Thomas M. Cascino, MD and Scott L. Hummel, MD, MS (2018) Nutrient Deficiencies in Heart Failure: A Micro Problem With Macro Effects? https://www.ahajournals.org/doi/full/10.1161/JAHA.118.010447?cookieSet=1