What is Keto Trim?
Keto Trim is a ketogenic supplement with readily usable ketone bodies that initiate weight loss.
Different researches agree that a ketonic diet is an efficient way of losing more body weight compared to a low-fat diet as this often occurs without one feeling hungry.
The most crucial part of a keto diet is to reduce the intake of carbohydrates (sugars and starches) known to promote weight gain. Keto Trim is 100% gluten-free, which means it is safe and that it not only jump-starts your weight loss journey but also helps keep you on the journey.
About the Company behind Keto Trim
Vita Balance is the company that produces Keto Trim. It is a natural health products company that has over 30 brands consisting of both dietary supplements and hair oils.
The company derives its zeal from the benefits of health products that are natural, sourcing its ingredients from reliable suppliers, and encourages people to invest in their well-being.
The company's brands are manufactured in the USA in facilities that are registered and approved and operate within federal guidelines.
What are the Benefits of Keto Trim?
It features beta-hydroxybutyrate shown to help begin the process of ketosis.
It provides an instant source of non-carb energy.
Promotes weight loss
Comes in convenient capsules.
The body gets natural salts as the end product of ketogenesis.
It supports healthy ketone levels in the blood.
Keto Trim Diet Pill – Key Facts
| | |
| --- | --- |
| ? Benefits | Promotes weight loss, supports healthy ketone levels in the blood |
| ? Ingredients | Calcium, Magnesium, Sodium, and more |
| ? Pricing | $29.95/bottle |
| ? Company | Vita Balance |
| Form | Capsule |
| Unit Count | 60.00 Count |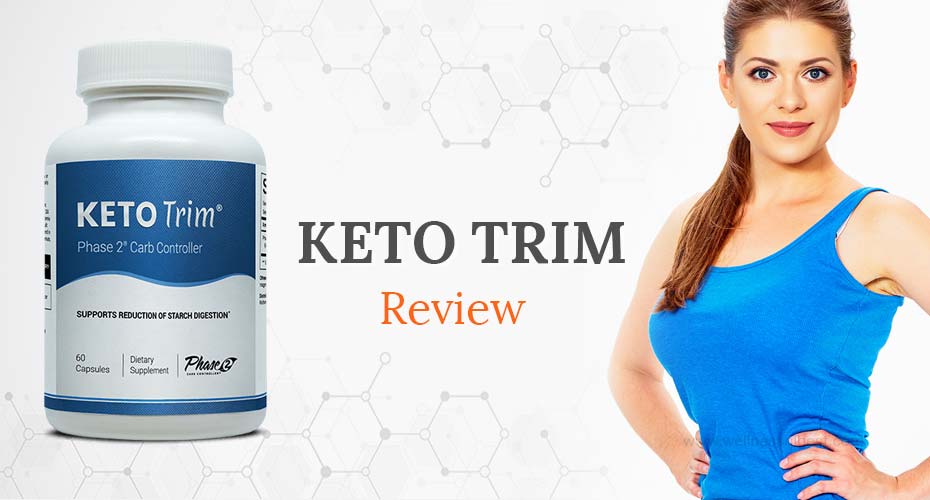 The Details of Keto Trim Ingredients
Calcium – This is a mineral that the body needs to maintain healthy communication between different body parts and the brain. It also provides energy for cardiovascular functions and other muscle movements to improve your workouts.
A research study in the Journal of Clinical Endocrinology & Metabolism suggests that calcium works by reducing fat gain and weight gain hence enhances weight loss. Higher calcium intake plays a major role in moderating body fatness and improves metabolic health.
Magnesium – An essential mineral that helps to manage glucose levels in the blood, and also aids the body to produce proteins and energy. It ensures the immune system remains healthy.
A study in Scientifica has shown that magnesium works with more than 300 enzymes systems in the body and is needed for processes such as energy production and synthesis. It plays an important role in the metabolic functions of the body.
Sodium – This ingredient acts as an electrolyte, and a mineral that helps to balance fluids inside and outside the human body, as well as support the functioning of muscles and nerves.
A research study in the Journal of American College of Cardiology reports that sodium is a nutrient that is essential in maintaining cellular homeostasis, fluid balance, and transporting nutrients and substrates through membranes in the human body.
How Does it Work?
The ketogenic diet is a popular method used in the world of weight loss and fitness. When you reduce the starches and sugars intake, the stored fats in the body are used as a source of energy and that is the ultimate goal.
Fats are converted into ketone bodies in the liver to be used directly by the brain and muscles for energy through a natural process called ketogenesis.
Ketogenesis occurs when your blood sugar levels are low or when you are fasting and it counters the storage of fat in the body.
FAQs
Q: Where Can You Buy Keto Trim? How Much Does it Cost?
A: Keto Trim is sold online through the company's website.
1 bottle with 60 capsules costs – $29.95
2 bottles – $52.96
3 bottles – $78.96 plus 1 bottle free
Q: How Do You Use Keto Trim?
A: Take 2 capsules three times a day together with an exercise program and a workable diet. Take the capsules before any meal accompanied with a full glass of water for best results, or as instructed by your healthcare provider.
Q: What is the Refund Policy for Keto Trim?
A: Keto Trim is developed with confidence that it will help you achieve your weight loss goals. However, the manufacture of this product also appreciates that not every person will be satisfied with the results. That is why Keto Trim comes with a 30-day money-back guarantee. If you wish to return your order, you should do so within 30 days from the date of purchase, and you will get back your full purchase price, including the cost of shipping.
Q: What Do the Reviewers Think of Keto Trim?
A: Online reviewers on the product's website gave Keto Trim positive reviews. The customers are happy that since they started using this supplement, they have noticed improved energy levels high throughout the day. Others are happy that they have lost weight as the product claimed it would do and would recommend it to anyone who is on a weight loss journey.
Q: Does Keto Trim Have Any Side Effects?
A: No, there are currently no reported side effects. The ingredients used to manufacture Keto Trim are derived from Mother Nature and are, therefore, do not cause any side effects. The supplements are constantly under review by the company's research team to improve on quality.
Q: How Does Keto Trim Compare to Other Similar Products?
A: Keto Trim contains all the right and natural ingredients that are in other diet pills like PhenQ, LCR Health Active-PK Longevity Activator, VitaPost Apple Cider Vinegar including; calcium, sodium, and magnesium. When it comes to price, this product is averagely priced for the market and you will find it affordable.
Q: How Long Will It Take to See Results With Keto Trim?
A: Although individual results may differ, some consumers of Keto Trim say they enjoyed the results almost immediately.
Q: Is Keto Trim Worth It?
A: Yes, this product is worth trying based on the positive reviews given by the customers online. The ingredients used to make the product are natural are sourced from reliable suppliers.
Q: Is Keto Trim Safe?
A: Yes, the products are made in facilities that are registered and approved by the government, and operate in compliance with the USA federal guidelines. The product has also been developed using well-studied ingredients to guarantee safety and efficiency.
Q: Does Keto Trim Work?
A: If you go by the ingredients used to manufacture Keto Trim, it works. The keto diet provides your body with ketone bodies to help you begin ketogenesis, a process that burns body fats, hence leading to weight loss.
Final Thought
Keto Trim is the creation of Vita Balance, an American company that is well-known for making effective natural dietary supplements and hair oils. The supplement is formulated to help ease the weight loss journey for people who have opted or want to start a keto diet program.
Basically, this product has ketone bodies such as sodium, calcium, and magnesium, as well as carb-free energy that the body needs to use daily. When you reduce your intake of carbohydrates, the body switches into using stored fats as the source of energy, enabling you to achieve the result you want.
If you want to lose some weight, you can go ahead and try this formula. Besides, it is tested for safety and uses well-studied and science-backed ingredients to ensure efficiency.