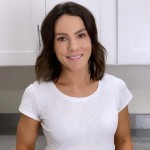 Registered Dietitian
Victoria Whittington, RD
Highlights
Victoria Whittington, RD Registered Dietitian at Camelback Nutrition and Wellness.
Victoria works as a Clinical Dietitian specializing in eating disorders for Beaumont Health in Troy, MI.
She provides one on one nutrition counseling with clients virtually through AZ Dietitians.
She also does nutrition consulting through the media firm Camelback Nutrition and Wellness.
Experience
Victoria is passionate about making healthy eating and enjoyable exercise accessible and achievable for all. She loves cooking and developing healthier versions of her favorite foods. Victoria believes that eating well doesn't have to be expensive, boring, or complicated. It is her mission to share evidence-based nutrition information and real-life strategies to live a healthy lifestyle with the world.
Education
Education University of Alabama - Bachelor of Science in Food and Nutrition
Iowa State University - Dietetic Internship She is also a certified personal trainer with experience training individuals and small groups
---
Introduction To Our Review Process
We at Wellness Digest Media are dedicated to offering simple, credible, and evidence-based health and wellness information to everyone. Our articles are fact-checked to ensure the clinical correctness of our content, photos, products, and services in order to be the most trusted source of information. Members of the
Wellness Digest Nutritional Team & Licensed Dietitians
are responsible for providing trustworthy, unbiased, and accurate information.
Learn more about how we work
.
---
Editorial Guidelines for Wellness Digest
It's simple to find health and wellness information. It's all over the place. However, finding reliable, relevant, and useable information, on the other hand, can be complicated and even overwhelming. All of that is about to change, thanks to
Wellness Digest
. We're making health information more accessible and intelligible so you can make the best decisions for yourself and others you care about.
Learn more about our process
.